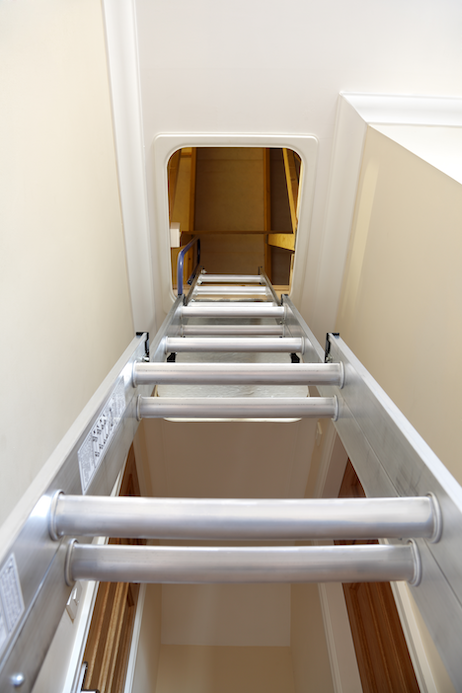 Using premium ladders
We offer aluminium loft ladders and wooden ladders. Wooden ladders come complete with a pre-insulated hatch and continuous seal to reduce heat loss. Our surveyor will recommend the most appropriate option for you, after inspecting and measuring your loft access space and surrounding area.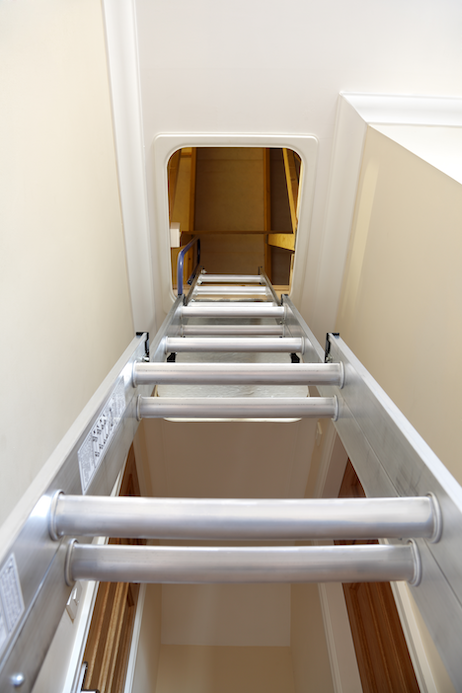 Following a professional process
Our installers will check that all the measurements are correct and that the ladder you've chosen will fit and operate correctly before they begin fitting it. Aluminium ladders don't usually need any preparation work; wooden ladders will need some preparation as they are a complete unit connected to a drop-down hatch, which is usually larger than the standard size.