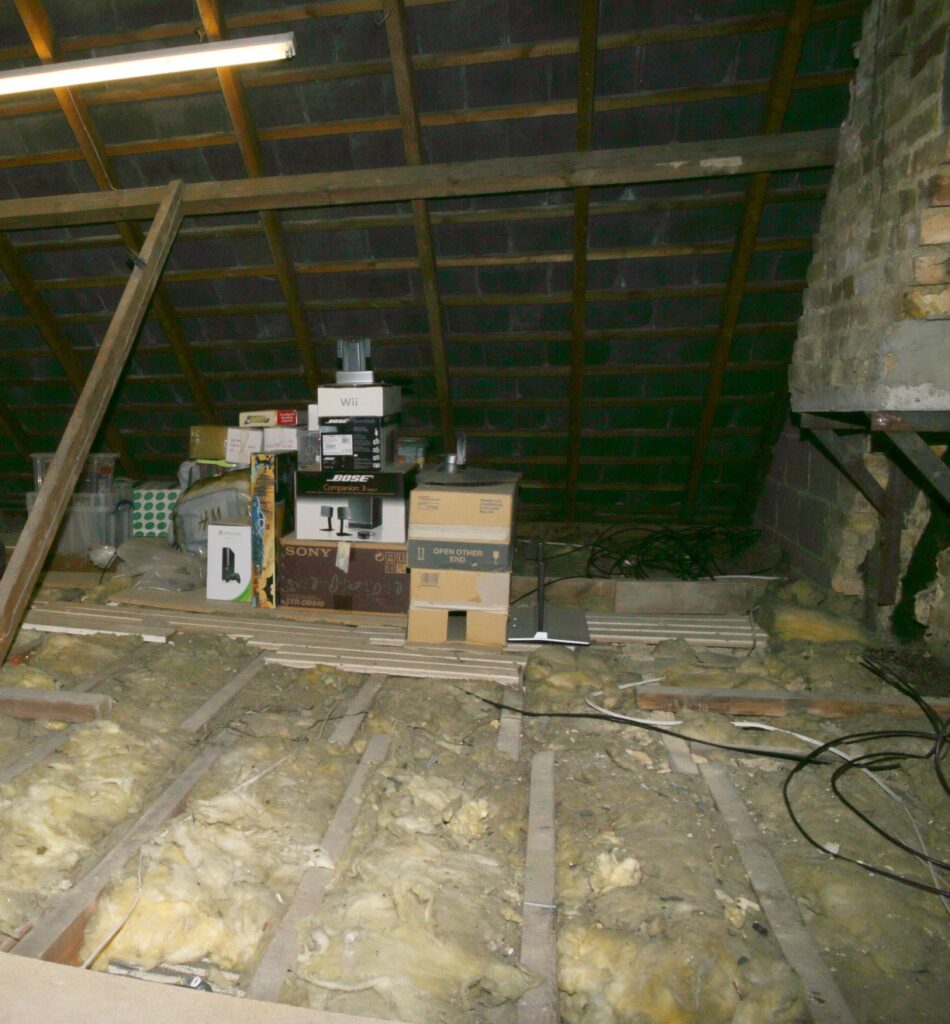 Getting rid of the dust, dirt and cobwebs
Some lofts are simply too dusty and dirty to even consider getting into, let alone using them for storing treasured or important items.
Loft cleaning is one of several services we offer to improve your loft area and make it more suitable for storage, usually as preparation for the installation of modern non-itch insulation. This is normally carried out after old loft insulation has been removed (removing dust and soot from existing insulation material would be extremely difficult!). Adding a new layer of insulation on top of old may help to trap dust in, but we can't guarantee it.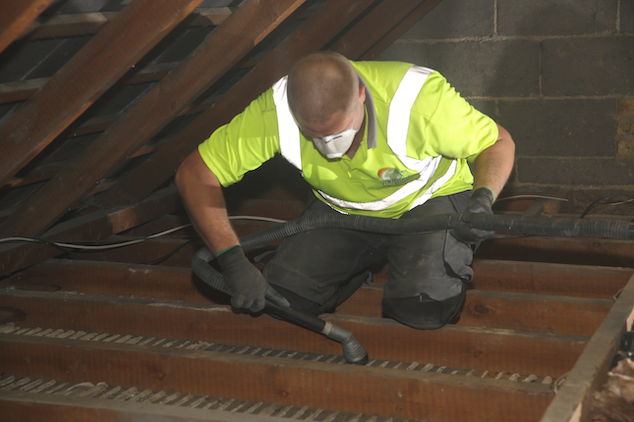 Following a professional process
We start by removing the old insulation, which will be bagged before it's carried down from the loft area to make sure that dust and fibres aren't transferred to anywhere else on its way out of your property. We then brush down the loft, starting at the highest point, followed by a thorough vacuuming to remove the dust and debris.